THE WATERS OF THE FUTURE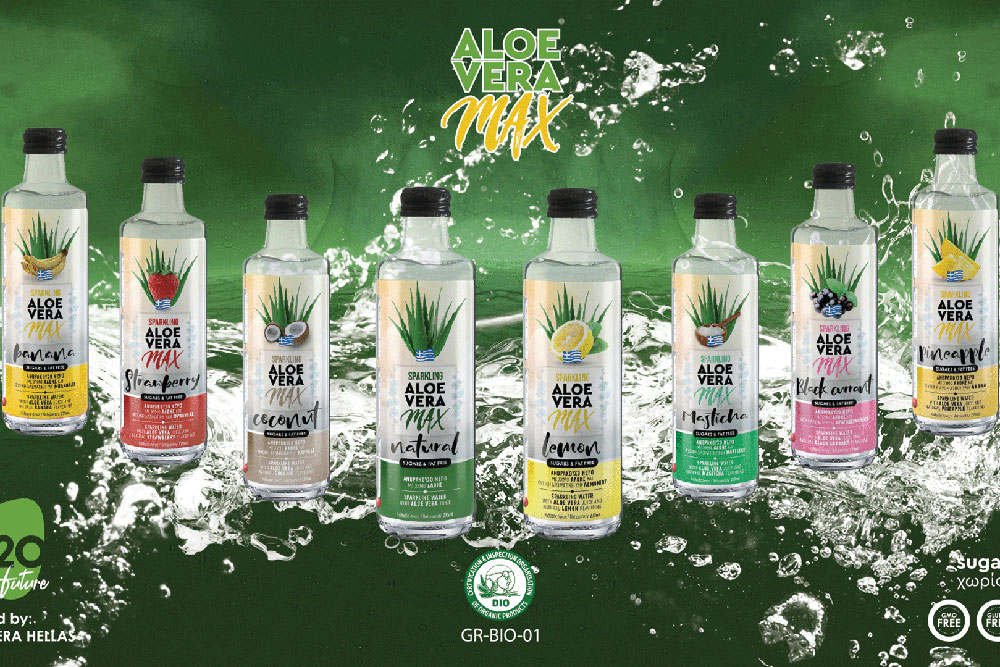 We welcome you to an innovating, new world of products  inspired by the basic need of all, water, combined with the Cretan organic aloe vera gel in which, as a company, we have mastered  to the maximum degree.
Aloe Vera Hellas, with many years of experience in the cultivation of aloe and the production of Cretan organic Aloe products, is originalizing once more in the Greek market.
Guided by everyday life, modern nutritional habits and consumer needs, it enriched its line  with two series of innovative products in a variety of flavors.
With the name ALOE VERA MAX, the modern consumer can now enjoy what we call, the waters of the future.
Water with aloe: in 8 different flavors, ideal for every moment in the day. It's a product that cools, tones and uplifts our mood with its fantastic flavors.
Carbonated water with aloe:  in 8 different flavors. All the positive properties of carbonated water are added to the complex of the beneficial elements of aloe and the refined aroma offered by each flavor, makes it stand out.
The new favorite habit, for the whole family and for every moment has a name now.
ALOE VERA MAX.
Of course, all our products are designed and produced without sugars or fats, with explosive flavors that cover even the most demanding consumer.
Best enjoyed chilled